D.C. Byers Company/Grand Rapids' crack injection services are best for cracks less than three inches deep. From the inside of the water-affected area, our first step will be to grind out an area to make the crack bigger.
Next, we will insert a hydrophilic polyurethane grout by drilling angled holes in non-cracked areas adjacent to the crack. This grout will expand rapidly when it hits water and force out any excess water in comes in contact with.
DC Byers will then patch the existing area with a concrete patch material. The hydrophilic polyurethane grout will remain in the wall, creating a barrier that doesn't allow water to seep back through.
Cracks can appear on many surfaces, but it's not the size of cracks that are an issue. If your wall, ceiling, or slab floor has a crack depth of over three inches (3"), you need foundation repair or replacement.
Elevator pits
Tunnels
Concrete storage tanks
Below-grade foundation walls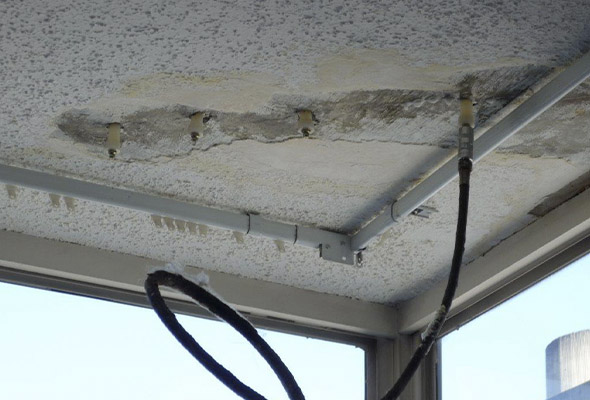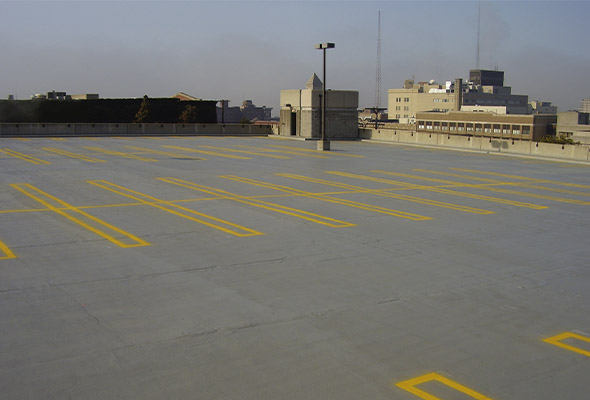 Exterior structural slabs are particularly susceptible to erosion and deterioration from wear and weather. D.C. Byers Company/Grand Rapids is an industry leader in the preparation and application of traffic topping materials to the walking and/or driving surfaces of parking structures and walking plazas.
In cases where there is occupied space, such as below a parking deck or pedestrian plaza, D.C. Byers Company/Grand Rapids is qualified to recommend and install many different types of waterproofing membranes to protect the spaces below.
These membranes include sheet membranes, cold fluid-applied membranes, hot applied monolithic membranes and increasingly popular "Green Roof" installations.
Post-Tension Concrete Repair
D.C. Byers Company/Grand Rapids is widely known for its expertise in the repair of post-tensioned, reinforced concrete construction. This relatively new technique is primarily used, but not limited to, the initial construction or subsequent reconditioning of parking structures. The process is complex and demands extensive quality control measures.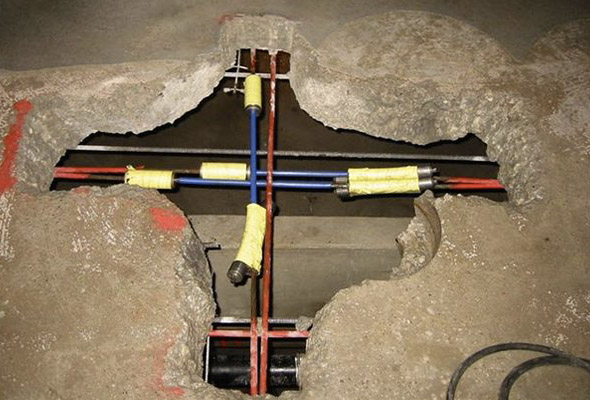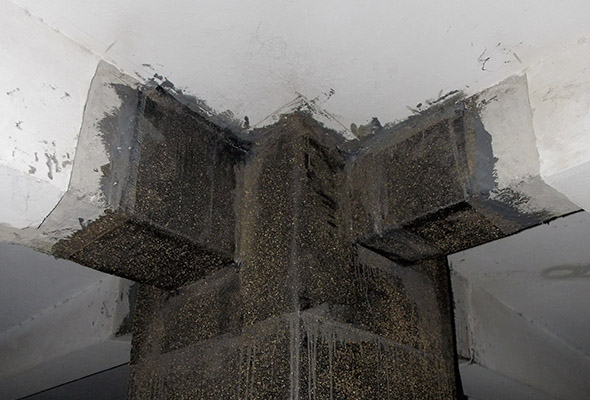 Fiber Reinforced Polymer (FRP) Strengthening
There are instances during renovation projects where existing concrete and/or masonry structures are not structurally sufficient for the new design.
D.C. Byers Company/Grand Rapids is experienced in installing Fiber Reinforced Polymer (FRP) fabric to the existing concrete or masonry structure and "strengthening" the existing surface. FRP strengthening is advantageous during renovation projects where the design of the area is changed or in instances where previous damage has occurred.
Contact Us Today
for a Quote